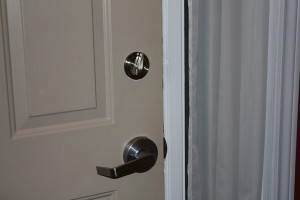 Installing a new doorknob or lock can upgrade your door's appearance, rejuvenate your home's look and, in turn, increase your home security. You don't know where to begin? Our experts are equipped with the expertise and the proper tools to assist you.
Mineault Finition will be able to advise you on the proper model to choose, according to your preferences, your needs, and the type of door you own or wish to buy. Besides, our experts will take the necessary measures to avoid unpleasant surprises.
Avoid headaches and unnecessary expenses due to approximate measurements and a lack of knowledge. Let our experts help you. Mineault Finition handles everything, which includes every type of interior and exterior locks!
Contact us for a free quote!