Mineault Finition is committed to provide you with not only the highest quality services but also with the same quality products. For both home and commercial projects, in Ontario or Quebec, Mineault Finition has the skills and knowledge to assist you and to thoroughly perform the tasks required.
It is easy to get lost in the various styles and materials available for mouldings, baseboards, cymas, ogee mouldings, doors, doorframes or window trims. Our experts can advise you accordingly. They can carry out the project – big or small – once you have selected the style and material to be used.
Whether for crown mouldings, cymas, baseboards, ogee mouldings, doors, doorframes or window trims, let our experts guide you through products whose quality, we trust, will not disappoint.
Our manufacturers
We work closely with brand name manufacturers to enhance and embellish your interior spaces with quality products that reflect your taste and meet your needs.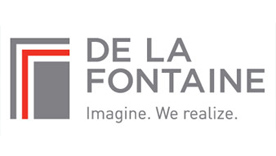 For your interior doors and doorframes…
Founded in 1968, DE LA FONTAINE is a third-generation family business located in Sherbrooke. DE LA FONTAINE designs and manufactures steel doors and doorframes.
Intended for commercial use, their doors and frames can be found, among other places, in the Montréal Airport (Canada), the Pentagon (USA), the Boston Museum of Fine Arts (USA), the U.S. Embassy in Bangkok (Thailand), the Hong Kong police headquarters, the Ritz Carlton in Aruba (Lesser Antilles), the Santo Domingo Hospital (Dominican Republic), and in many schools, residences, and industrial facilities around the world.
For your needs in material, door, moulding, etc.
Bytown Lumber offers building supplies to homeowners and builders across the Ottawa-Gatineau region. They are known for their wide range of products and professional services. They offer a range of products: hardware, shingles, masonry, fences, doors and windows, handyman building kits, and estimates for residential and commercial building projects.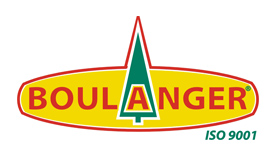 For your moulding needs…
A family business established in 1942, Boulanger is a Canadian leader in the production of mouldings and wood components that meet global quality standards.
Boulanger produces custom components for the furniture, kitchen cupboard, door and window, pre-fab house, and coffin industries.
Various wood species are used such as pine (finger-jointed and solid), oak, maple and birch, as well as wood fibres (MDF).
Boulanger was one of the first companies in its sector to receive ISO 9001 certification.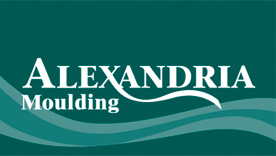 For your moulding needs…
Alexandra Moulding is Canada's largest manufacturer, importer, and distributor of mouldings and wood composite mouldings and one of the largest in North America. Established more than 65 years ago in Alexandria (Ontario), the business is now a leader in design, innovation, and marketing. Alexandra Moulding has always managed to meet customers' needs by offering a wide range of ready-to-install, custom-built, and value-added products.