Most people know what crown moulding is and where it traditionally is installed. But what do you do with scraps? Or have you thought of any amazing funky ideas for decorating with crown moulding? There are some really gorgeous and really outrageous ideas and decor that has been created with moulding. It just takes a bit of imagination and creativity to come up with something really stunning.
Extra cut pieces of moulding seem like trash but when you have paid good money for something you hate waste perfectly good materials. So some really smart people came up with the idea that you could design interior doors as custom with moulding. The possibilities are endless.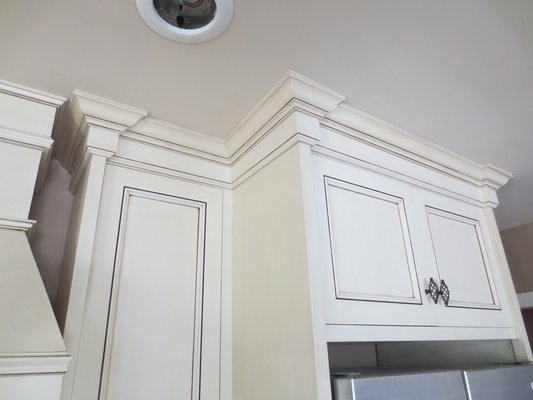 Take cut pieces of crown moulding and make stairs with them, paint them funky colours and you have a great staircase
Frame pictures with pieces of moulding
Frame your windows to match or accent your traditional crown
Decorate interior doors with pieces of crown
Install moulding ON the ceiling
Make a desk or table with moulding or overlay it for a decorative finish
Frame sections of a wall for an accented look
Use it as stripes per se on a wall
Use crown rosettes as wall decor
Make shelves using chunky large moulding
Line the outside of your wet bar with moulding, and you can even set lights in it
Use rosettes on the wall then install wall sconces
Rosettes as picture frames
Rosettes as pretty wreaths
Make a show holder with angled crown
Have smooth interior doors? Use crown to make them look panelled
Use moulding as a chair rail with a twist
Frame mirrors with moulding for a picturesque look
Paint a square or whatever shape you want of chalkboard paint on a wall, then frame it with moulding for a finished real chalkboard look, much cheaper. (DIY chalkboard paint)
Ribbon or wrapping paper wall hangers with doll rods to make them easy to measure and cut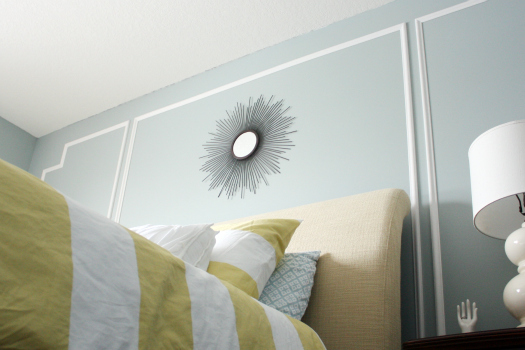 As you can see there are many great ideas that you can start with to get your creative juices flowing. Then you can come up with your own crafty, chic, fun ideas to decorate with crown moulding.
Why is moulding such a designer favourite? Because it is reasonably cheap and it has already milled design aspects when you purchase it. You have raw unfinished, painted or coated in colours. Or you can simply paint or stain it yourself which makes it super simple to match the decor of your room or interior doors.